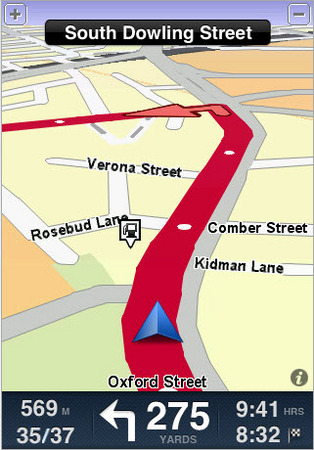 The GPS market is about to turned upside down with the release of TomTom's new iPhone turn by turn GPS app.

The TomTom GPS iPhone is currently available in 4 different countries / regions, and you canclick on links below to be taken straight into iTunes to download TomTom:
TomTom Australia : $99.99 (AUD)
TomTom New Zealand : $114.99 (AUD)
TomTom U.S & Canada : $119.99 (AUD)
TomTom Western Europe : $169.99 (AUD)
Below are a some images that walk you through the iPhone GPS app by TomTom: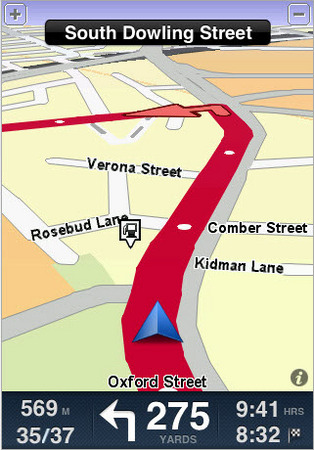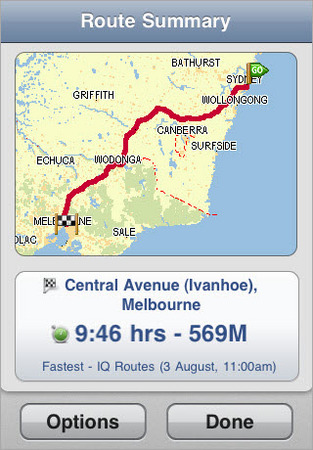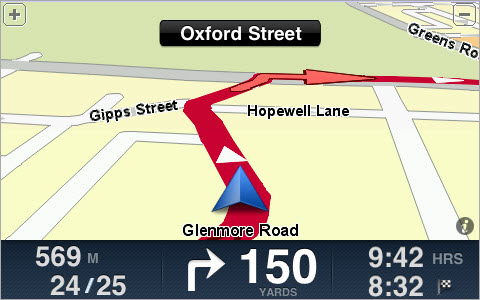 Looks like the GPS industry is about to have a big problem on their hands – the iPhone is certainly going to present some problems.
Here's the official release from TomTom:
TomTom develops turn-by-turn navigation application and new car kit for the iPhone
Peter-Frans Pauwels, TomTom's co-founder and CTO, demonstrated TomTom's navigation software in combination with a specially designed car kit on the iPhone- during Apple's Worldwide Developers Conference in San Francisco on June 8th, 2009.
The TomTom solution combines two new TomTom products to provide users with state of the art in-car navigation on their iPhone 3G:
The TomTom navigation application for iPhone; an Apple version of TomTom's award-winning turn-by-turn navigation software, including IQ Routes and latest maps from Tele Atlas;
The TomTom car kit for iPhone; a specially developed car kit for secure docking, enhanced GPS performance, clear voice instructions, hands-free calling and in-car charging.
The TomTom navigation application for iPhone will be available via the Apple iTunes App Store, following the release of Apple's OS 3.0 operating system. Details regarding pricing and availability for both the application and the TomTom car kit for iPhone will be made available in advance of the products' launch later this summer.