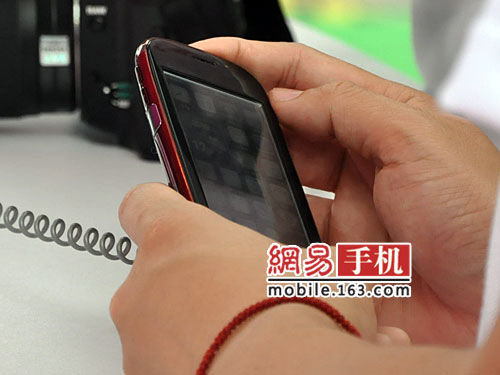 A China Mobile event in Beijing has just brought the very first photos of the Dell Mini-3i Android Device.
China Mobile is the world's biggest phone carrier – that's right, the world's biggest – and it current distributes the Dell Mini-3i phone in China.
Now I don't do too well with Chinese, but it that's your cup of tea you can read the tech.163.com (which has an impressive PR8)  news release here.

The Mini 3i features a 3.5-inch touchscreen with 360×640 resolution (iPhone: 3.5-inch screen with 320×480 resolution, Palm Pre: 3.1-inch screen with 320×480 resolution), a 3.2MP camera, Bluetooth, a 950mAh battery, a mini USB port and a microSD card slot. There is no physical keyboard and no Wifi.
Even though there is no wifi, the phone supports 2G on the Open Mobile System, China's mobile's proprietary infrastructure, which apparently is a quasi version of our 3G infrasructure.
Here's the pics – enjoy: