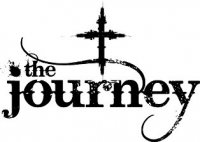 I've been writing quite a bit here about our churches experience with Facebook Fan Pages.
And I'm happy to announce that we've now evolved beyond just the main church Facebook Fan Page, and we're now launching pages for each ministry.
Just last night I finished linking the children's ministry page and the youth ministries' page to the main church page.
I followed the concept of NBC's Facebook Fan Page structure where they've got a main fan page for NBC itself, and then each prime time show has it's own page, and through the use of banner images, link all the pages to each!
I think it's an ingenius concept, and so we've decided to follow suit here at our church by building a main Facebook Fan Page (for the main church body), and then one for each ministry.
Although we've only completed the children's and youth's ministry pages thus far.
Check it out images below, and notice how we have banner images underneath the fans that will take you to each of the other pages, or right back to the main church page:
Main Church Facebook Fan Page: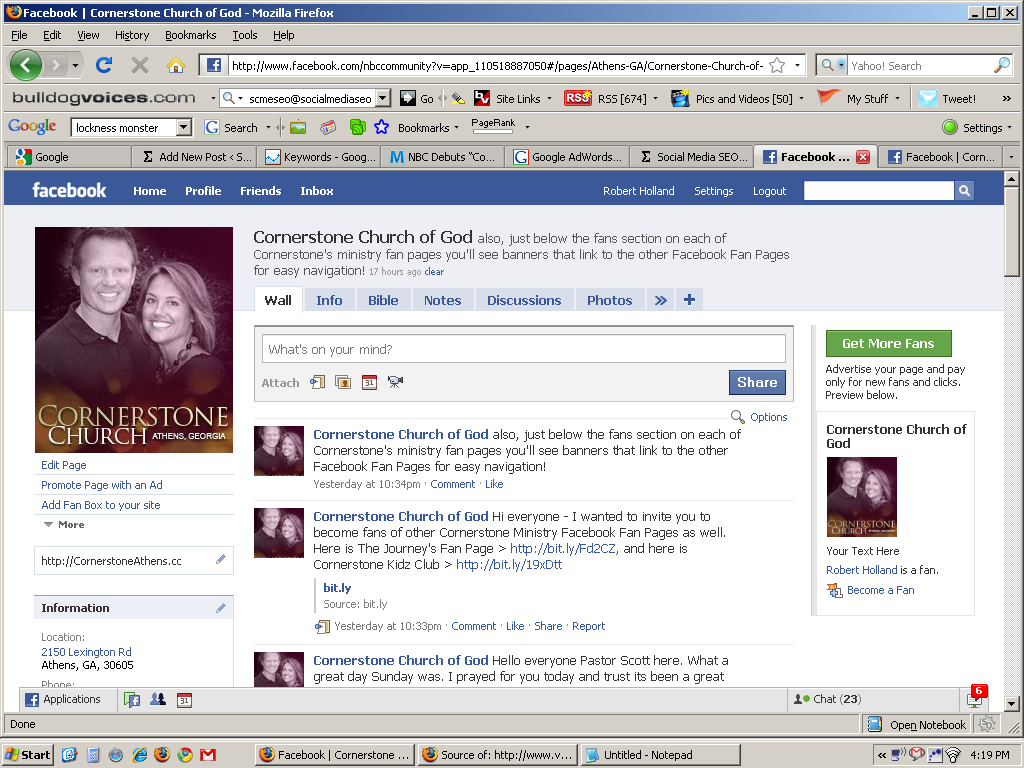 Our Children's Ministry Facebook Fan Page: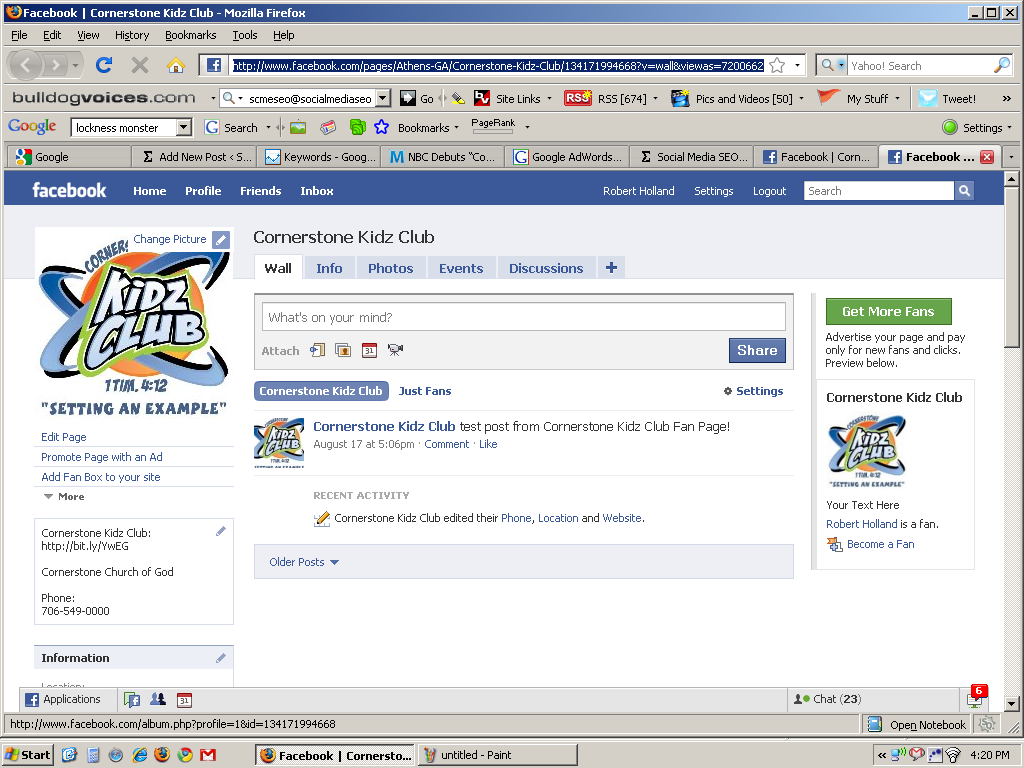 Our Youth Ministries Facebook Fan Page: