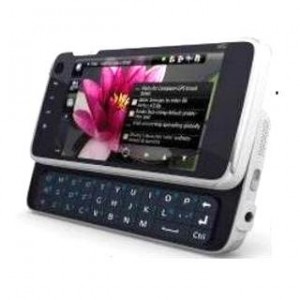 I can't believe this new Nokia N900 that MobileCrunch just did a write up about!  (Click the link to read their article)
What impresses me most is the Nokia N900 has a Mozilla browser with full flash support – and the iPhone does not.  If I'm wrong about this, please let me know and give me a link that proves otherwise.  But as far as I know, the iPhone Safari browser does not yet support flash.
I'm particularly interested in flash supported browsers on a mobile device because I could then check my traffic stats on the phone.
If you try to go to Google Analytics on the iPhone, or try looking at your W3Counter in WordPress on your iPhone, the content won't display because of the lack of flash support.
I can't say for sure if this would actually be enough to draw me away fromt he iPhone, but it sure does catch my attention and makes me think about it.
Here are the features that MobileCrunch highlighted in their article:
32 GB onboard storage, expandable up to 48 with microSD.
GPS/A-GPS
FM Transmitter
1320 mAh battery
TV-out
Bluetooth
5 megapixel
WiFi
900/1700/2100MHz UMTS/HSPA
5 Megapixel camera w/ Carl Zeiss lens
Mozilla browser w/ full Flash support
And also from their article:
Of course, something else worth mentioning here is that it's running Maemo 5, the latest build of Nokia's Linux-based operating system. While Nokia isn't spilling too much on Maemo 5, this nascent OS was given a fairly thorough run through a few days ago.
So am I right about the iPhone not supporting flash?  I Google'd it before writing this just to make sure, and I couldn't find anything legitimately showing me otherwise.