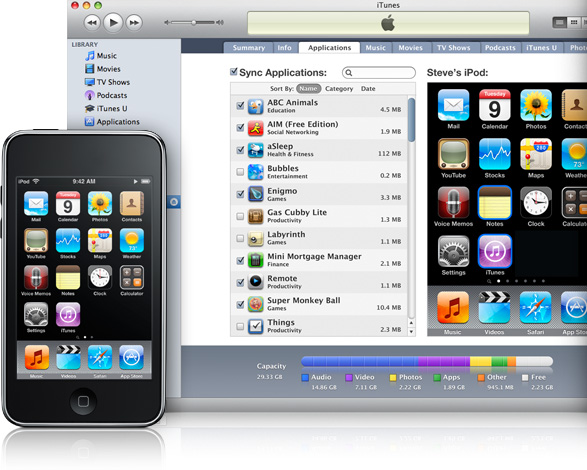 Man, I just downloaded the new iTunes 9.0 that was released today!
It felt just like Christmas morning – brand new, out of the box toy to start playing with…  awesome.
What I can't wait for, more than anything, is to start playing around with the new iPhone Apps management dashboard.  I have like 5 pages of apps on my iPhone and definitely could use some help managing them.
Especially because I have kids in the house who love to grab daddy's iPhone, and unintentionally will hold down too long on the screen, the apps will start jiggling, and then they will either rearrange the apps, or I'll find a bunch missing – nothing syncing with iTunes won't fix, but still…
If you haven't grabbed up iTunes 9.0 yet, click here to download it now.
Let me know what you think about it!