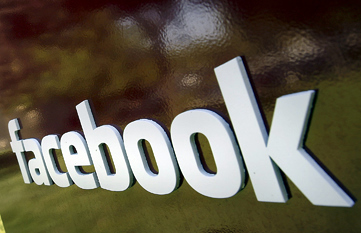 With Facebook now over 300 million users world-wide, a movie about the social networking site and it's founders seems like a logical next step!  And we know of at least 3 stars who have been select to play roles in the movie.
"Social Network", the movie about Facebook, has casted a trio of stars to play key roles!  Jesse Eisenberg will play Facebook CEO Mark Zuckerberg; Justin Timberlake will play Sean Parker, the Napster co-founder who became Facebook's founding president; and Andrew Garfield will play Eduardo Saverin, the Facebook co-founder who fell out with Zuckerberg over money.
Forbes.com has given a small sample of the script for all to read, and in just a few sentences, it has already grabbed my attentinon – here it is:
The script drops plenty of familiar names, from venture capitalist to then-Harvard University president Larry Summers. The ConnectU founders petition Summers to derail the nascent Facebook, charging that Zuckerberg has stolen an idea that could potentially be worth millions. Summers is unconvinced.
Summers: You might be letting your imagination run away with you.
Tyler: With all due respect I don't think you're in any position to make that call.
Summers: I was U.S. Treasury Secretary, I'm in some position to make that call.
[source: forbes.com]
With the growth of Facebook propelling it to now over 300 million users, surely there is going to be a large, captivated audience waiting to get tickets to the movie.  And even moreso, the movie audience will be a hit oversees as well.
Here's a graph of search volume from Google Trends showing the popularity of "Facebook" in other countries: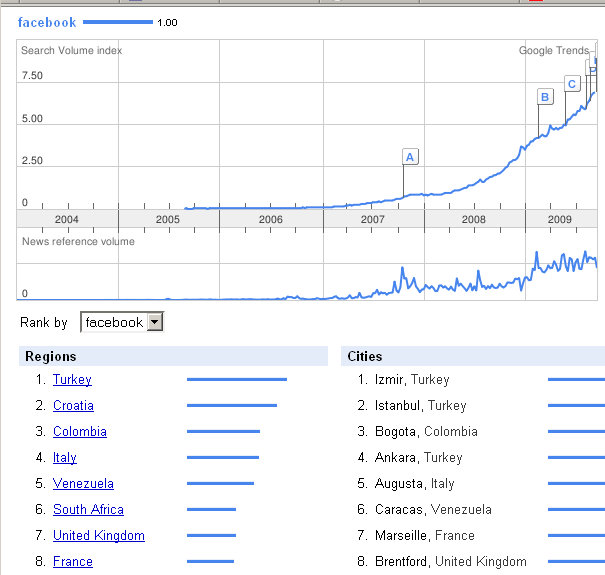 You'll notice that the US isn't even ranked in the top 10 (9 and 10 got cut off the image, but it's Chile and Canada respectively).
So obviously, Facebook is a global phenomena and sure everyone throughout the world is going to be excited to see the "The Social Network" – the movie about Facebook.