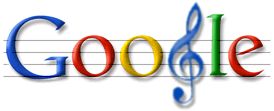 Google is said to be putting final touches on a music and video service.
There are very few details at the moment about the deal, but some sites are mentioning that Google is in final talks with record labels to work out the details of buying music and videos online.
Whatever is in the making here with Google Music, it's sure to be a highly profitable venture for both Google and music industry.  And my guess is that because it's associated with Google, it's going to have "search" at the heart of it.
The recent profit growth of Google from last quarter (7%) spawned Eric Schmidt (Google CEO) to make a very pointed comment about the future:
"We're going to invest…  That, I think, ultimately is good for the long term of Google."
So although the web is still buzzing about the new Google Wave release, we now have something new to be buzzing about around Google – Google Music!