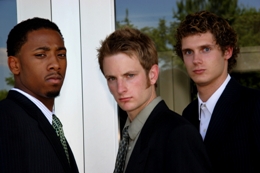 Multiple Facebook Fan Page Admins
Having a Facebook Fan Page is a great opportunity for organizations to gain a lot of exposure throughout Facebook and the web.
It's also a powerful way to build your brand!
For larger organizations, however, it's not uncommon to have multiple admins on your Facebook Fan Page.  If you're wondering how to make multiple people admins on your Fan Page, just read this post here.
Effective Management With Multiple Admins
What I want to show you today are some effective ways for you, the organization with multiple admins on a Facebook Fan Page, how to manage all of those admins, make it easy for the "fans" to tell who is communicating, and also to get more viral exposure for your Facebook Fan Page.
1)  How To Manage Facebook Fan Page Admins
One of the easiest ways I've found to assigning and managing Facebook Fan Page admins is by thinking "critical leadership roles".
This means, assigning people who are in critical roles in your organization as "admins" of your Fan Page.   It's important to remember that with a Facebook Fan Page, you can quickly and easily send information out to an audience.  So having people as admins that you trust is critical.
Typically designating key leaders within your organization is the best method for assign "admins" to your Facebook Fan Page – those who have a vested interest in the well being of your organization.
2)  Making It Easy To Tell Who's Communicating with Multiple Admins
Now that you have 2 or more admins assigned to your Facebook Fan Page, how do you know who's generating new updates?
This is a key issue with so many new Facebook Fan Pages!
One of the best way's I've seen this issue managed is by using an identifier at the very beginning of the update.
For example: Let's say that Bob, Sue, Mary, and Chris are all admins on your Facebook Fan Page.  Here's what I mean by placing identifiers at the beginning of each update – this is what would be typed into the wall of each Facebook Fan Page, and it's what would be seen by the fans:
Bob:  Our sales are down for the quarter.
Sue:  Make sure you're at the company picnic by 6pm on Saturday.
Mary:   With our sales down, let's focus on waste management.
Chris:  I think Sue's got it wrong, the picnic starts at 4pm on Saturday.
As you can see, this issue of having multiple admins all communicating on one Facebook Fan Page is easily resolved by having each admin place their name as an identifier at the beginning of each post.
3)  Get More Viral Exposure For Your Fan Page
From a viral marketing perspective, having multiple admins on a Facebook Fan Page can generate massive amounts of traffic and exposure for your brand.
First, having multiple admins that are updating your Fan Page on a regular basis keeps the page fresh, active, and vibrant.  Having an active Facebook Fan Page will encourage more interactivity from the fans.  And the more active fans of the page are, the more exposure your Fan Page gets throughout the entire social graph of Facebook!
Second, each time an admin updates your Facebook Fan Page, not only are all of the fans of the page notified, but all of the friends of that particular admin are also updated.  So now friends of the admin are alerted that their is a Facebook Fan Page associated with their friend (the admin), and they might just visit the fan page and become a fan themselves!
The Take A Way
Having a Facebook Fan Page is a powerful viral marketing tool, and updating system, for your organization.
Typically having multiple admins is the most efficient route to go with your Facebook Fan Page because it will help keep the page fresh with new content, and also it will help with the viral marketing and exposure of your brand.
With multiple admins, a great way to let all the fans know who is doing the communicating is by using "identifiers" – placing the name of the admin first, and then the message.  This will ensure the recipient (the fans) know exactly who's communicating with them at all times.