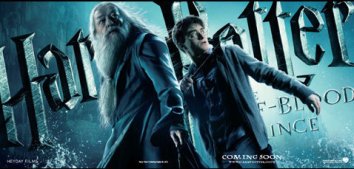 Harry Potter iPhone App
Are you a Harry Potter fan?  Well now there's an app for that!
Here's a clip from GadgetRepublic.com:
"Based on the popular Harry Potter films, the app aims to transform players into wizards, enabling them to stun and disarm their opponents, as well as cast 14 spells on them.
Fledgling wizards can conjure magic on their own or duel others by casting spells from one device to another using Bluetooth or Wi-Fi connections. "Students" will receive an official invitation to attend Hogwarts School of Witchcraft and Wizardry, then will make a ceremonial visit Ollivanders' wand shop, where the wand destined for them will meet its new master or mistress.
Once equipped, players are introduced to the Sorting Hat and placed into one of four houses (Gryffindor, Hufflepuff, Ravenclaw or Slytherin). Finally, after all that preparation, wizard training starts in the 'Spell Tutorial', where players learn the hand gestures required to cast a spell that can be used in a duel."
Get the Harry Potter iPhone App
If you want to grab the Harry Potter iPhone App for yourself, just visit the link here (open in iTunes).
Best of all, the Harry Potter iPhone App is 100% FREE!
Key Features:
Explore official film content
Unlock new content in the Memory Vial navigation system
Interact with the Pensieve's 3D water effects
Insert moving footage into a Wanted Poster or the Daily Prophet
Save theatrical posters and images to use as your wall paper.