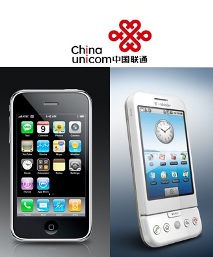 China's iPhone Revolution
China had about 720 million mobile-phone subscribers at the end of September, according to government data.
And millions of new iPhone users are being added everyday in China!
The cost of a new iPhone in China, however, is astronomical compared to the US.
New iPhones in China are selling – on the legal market – for 7,999 yuan ($1,172), compared with $299 in the U.S.
China's Black Market
One of the major problems facing the legal distributors of the iPhone in China is the black market.
Because, obviously, the iPhone is too expensive for most people in China, there is a thriving black market that distributes the iPhone at an exponentially lower price than through the legal channels.
So what's amazing here is that when the government, or the legal distributors of the iPhone in China, report record breaking numbers and sales, these are all referencing the legal channels.
And everything that's reported as "legal" sales, is equaled in the black market.