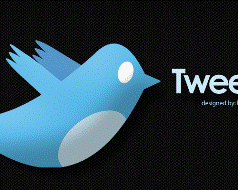 I'm sitting in front of my computer because FOX NFL switched from Saints vs Redskins to Cowboys vs Giants when the Saints game had less than a minute left.  And the Saints were actually down by 7 when FOX made the switch.
So as soon as I got on my computer, I saw that "Saints" was a trending topic on Twitter so I click the word "Saints".  And what did I get?  I got literally a play by play and second by second update from Twitter!
If you were following the Saints game on Twitter, you would know exactly what I'm talking about here.
Well, now the game is over and the Saints won 33 – 30, and have now moved to 12 – 0 on the season.
The ending of the game was intense, and I'm happy to say I was able to follow the whole thing on Twitter.
My question still stands though – is Twitter becoming more relevant than TV?
Let me know your thoughts in the comments…