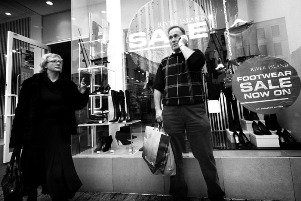 If you're like me, then most of your Christmas shopping done during crunch time – the last few days before the big day! I hate, but I'm a guy and I just don't get into the whole shopping thing. My wife on the other hand does her Christmas shopping throughout the year – a great bargain here, new sales there – you know how it goes!
Searching Google – Last Minute Shopping Deals
I'm to know that I'm not alone in my last minute shopping behavior.  Check out the graphs below that show huge spikes in searches such as "last minute gifts", "last minute deals", and "shipping by christmas".
What I find most humorous is that all of the graphs below show searches spiking on the December 24th:
'last minute gifts'
December 2008

'last minute deals'
December 2008

'shipping by christmas'
December 2008

Source:  Google Retail Blog
Looking at the graphs, at least I now don't feel too bad about waiting until the last week to shop!  I mean, these graphs show people searching literally on the night before Christmas – yikes…