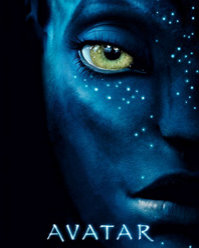 What Twitter is saying about Avatar so far!
Early this morning I put together a live Twitter stream of Avatar movie reviews.
The Twitter updates are definitely picking up as hundreds of new posts are hitting every 10 seconds or so.
Watch the live Avatar Twitter stream here
I've been watching it sporadically throughout the morning, and taking out the non-english updates, what I see as a common review is this (so far anyway – it may change dramatically throughout this weekend):
"Avatar is a great movie, but it's way too long…"
I will definitely be interested in watching the Twitter stream throughout the weekend as the masses of movie goers here in the United States view the movie!