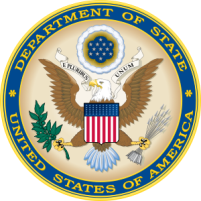 The issue revolving around Google getting hacked in China has raised serious concerns.  The incident may quite possibly compromise Google's entire business interest in the country – Google has already postponed the launch of two Android phones in China.  But the whole issue is moving to a much bigger level with The United States State Department getting ready to launch their own investigation.
You see, when someone like Google gets hacked in a place like China, it sets off a whole string of diplomatic events – no wait… diplomatic grenades – on issues like data security, and even open trade agreements with China.  These issues of data security, open and free trade, and human rights issues in China are all brought to light when a company like Google gets hacked.  Obviously Google, nor the United States, appreciates events like this.
According to CNET.com,  the U.S. government plans to ask China for a formal explanation regarding the cyberattacks against Google and other U.S. companies, according to a State Department spokesman.
Secretary of State Hillary Clinton had already hinted at such a move in a statement she released when Google first revealed the attacks. "We will be issuing a formal demarche to the Chinese government in Beijing on this issue in the coming days, probably early this week," AFP quoted State Department spokesman P.J. Crowley as saying during a briefing Friday.
This will be a very interesting story to follow indeed, with huge implications both for China, Google, and the United States – not to mention all the sub categories under those big three that will be affected, like trade, human rights, technology trading, etc… not to mention the least, the fact that the Chinese people aren't going to benefit from the Google's Android mobile OS.
And like I mentioned already, just today Google announced that they are postponing the release of two of their Android phones.  This is going to be really bad for the Chinese market place, and for the government.  Inevitably, the Chinese people will turn to the black market, just like they did and are doing with the iPhone.