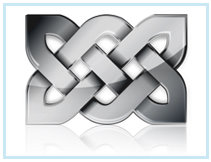 On Thursday, Firefox released their much anticipated Weave Sync add on that is designed to sync your history, open tabs, and bookmarks just as you had left them on your desktop or laptop.  The sync is live even on mobile devices.  There's only one problem with Weave Sync, and that is the reviews that are flooding into add on forum.
One of the major initial problems that someone had with Weave Sync is once they installed the add on, they were immediately presented with an Author Unverified warning.  I could understand this if the add-on was created by an independent developer, but it was actually created by Mozilla Labs.
Another major issue that people are claiming is that Weave Sync is not supported on Windows 7, 64 bit encryption.
Not to be all negative here, some people are finding Weave Sync to be useful.  But if you visit the forum and read the feedback, I think you'd agree that the majority of people are having issues with the initial release.
But don't worry – Firefox has a large crowd of developers that will surely work through these issues.
As an alternative to Firefox's Weave Sync, you could try Google Chrome's bookmark sync.  I've been using this for about a month now and it works extremely well – very smooth, easy, and carefree.