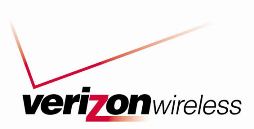 HTC Incredible & Nexus One Heading To Verizon
Verizon is determined to the be carrier that is facilitating the mobile revolution. Earlier today I wrote about how Verizon may have hinted via Twitter that the HTC Incredible was about to be released.
Now, on top of the HTC Incredible rumors we also have Google's phone Nexus One coming to Verizon.
One of the moves that allude to Verizon making room for the HTC Incredible and the Google phone Nexus One is their announcement that they will will slash the prices of the Palm Pre Plus and Pixi Plus to $49.99 and $29.99 only. Both palm phones will come with a 2 year contract and will sold on a "buy one get on free" basis.
Additionally, Verizon is throwing in its Mobile HotSpot plan for free (normally $40/month). With this service your Palm phone will turn into a 3G modem, allowing any other Wi-Fi capable device such as a netbook or iPad to connect to the Web, according to OZCarGuide.com.