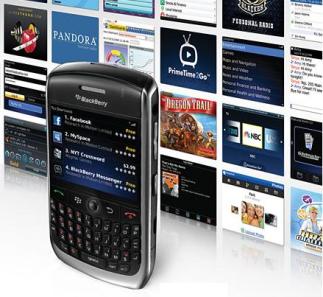 Research In Motion (RIMM) this morning said it has launched an updated set of software development tools for creating apps for the BlackBerry.
Kaufman Bros. analyst Shaw Wu writes in a research note that the updated tools "strengthen" BlackBerry's competitive position in the Apps market.
"We differ from consensus in that we are not concerned with lower number of BlackBerry Apps as we believe quality is more important than quality," Wu writes, noting that today's upgrade of Java and Web-based development tools should make it easier to create feature-rich apps for the BlackBerry.
Yahoo Finance reported:
"The BlackBerry Application Platform continues to evolve tremendously and the new tool enhancements make developing applications for BlackBerry smartphones easier and faster than ever," said Alan Brenner, Senior Vice President, BlackBerry Platform at Research In Motion. "We believe these enhanced tools will spur a new level of creativity and innovation as developers find new ways to leverage the unique power and integrated nature of the BlackBerry platform in order to bring useful, intelligent applications to the millions of BlackBerrysmartphone users around the world."
Read More on Yahoo Finance