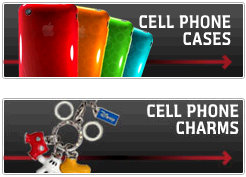 Very soon, you may be able to purchase accessories such as cases and covers for your Nexus One phone at T-Mobile.
According to TmoToday, T-Mobile has been receiving new shipments of Nexus One phone accessories. However, T-Mobile isn't the only place where you can get Nexus One accessories; Google and Seidio both carry Nexus One accessories.
Items such as Nexus One cases and covers are said to be the primary accessories that are showing up at the T-Mobile stores. Does this mean the Nexus One is coming to T-Mobile?
According to TmoToday, if you take a look at the above image, you'll see that the device's name isn't the "Google" Nexus One; for the first time, the phone is being branded as an HTC device. Also, there's T-Mobile branding on the boxing around the accessories. Could this mean that the Nexus One is finally being brought into T-Mobile stores to be sold? Maybe.
Google's move in expanding the Nexus One to T-Mobile makes perfect sense to me. Google desires to make the web accessible in every way possible, so it makes sense to expand the Nexus One to as many carriers as possible. Heck, you can even get the Nexus One for AT&T now if you'd like.