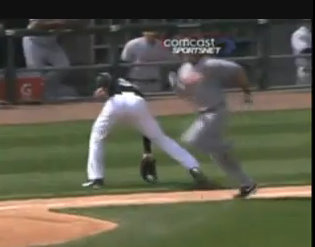 Mark Buehrle Play (Amazing Video)
Mark Buehrle of the Chicago Whitesox made an amazing play during their game against the Cleveland Indians.
Best of all, this was only the second day of the season and I think we've already got our play of year locked in.
The play happened when Mark Buehrle got hit with a line drive from the batter, which put the ball in play. Then, Buehrle ran over toward the baseline and with one hand, backhand tossed the ball to the first basemen for the out.
Here's the amazing video of Mark Buehrle play: