Blackberry Gets Google Maps 4.0  with Voice Search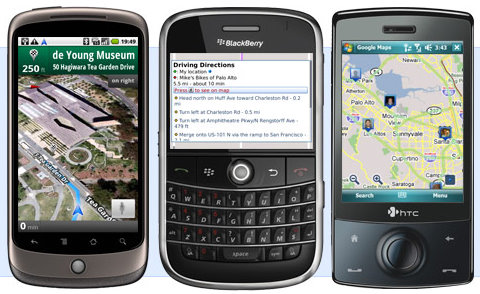 Google has been aggressively rolling out their Google Maps for Mobile program across multiple devices. The one device that is of particular interest to Google is the Blackberry.
Google announced via their Google Mobile blog that they have just rolled out the Google Maps with voice search for the Blackberry.
Here's more from the Google Mobile blog:
"For starters, we've added Search by voice to all BlackBerry devices to save your overworked thumbs. Simply press and hold the green "call" button, speak your search, and see your results quickly appear without typing a single letter."
Some other features included with this new Google Maps 4.0 release is Google Buzz for Blackberry and also personalized search suggestions.
These new  features show the market that the Blackberry is still a highly competitive mobile device – in fact, the Blackberry holds the majority marketshare over all other mobile phones, including the iPhone.
RIMM (the maker of Blackberry) is also working hard to make sure the Blackberry has competitive applications for its users. The recent developments with Blackberry applications is the new Blackberry development tools.
Read more about Google Maps 4.0 for Blackberry at the Google Mobile Blog