Tiger Woods Masters Appearance Begins With Applause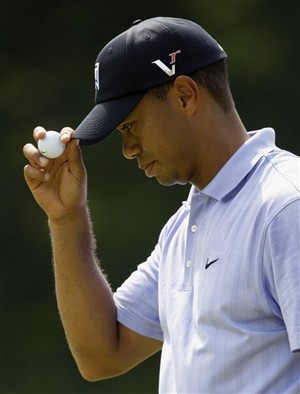 Fans at The Masters in Augusta greeted Tiger Woods with applause, as though he were a war hero returning from the deserts of Baghdad or the mountains of Afghanistan.
As Tiger progressed throughout the day, the fans seem to have lightened a bit from all the hype that led up to this day.   Gradually, as his play continued, the fans grew more and more like the "Tiger Woods" fans of the past.
Finally, as Tiger Woods completed his last put of the day at The Masters, he was finally greeted with:
"Welcome back Tiger. We missed you."
Tiger Woods influence on the game of golf
Yes my friends, the world is a forgiving place and even Tiger Woods deserves his moment of respect for the level of play he brings to the game of golf.
It is also stunning to see and realize how Tiger Woods has changed the game of golf as we know.
Just ask yourself this question – how many people would be in Augusta right now – or watching on TV – if Tiger Woods was not on the course?