John Asher Courting Jennifer Love Hewitt? (Photos & Pictures)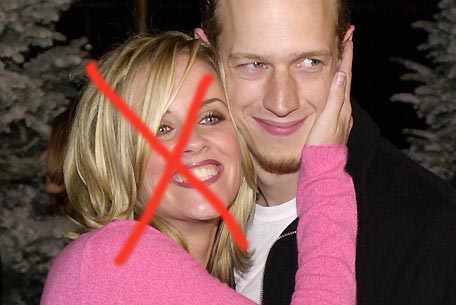 Buzz is building on the web today about actress Jennifer Love Hewitt dating actor / director (and ex-husband of Jenny McCarthy) John Asher.
People magazine is reporting that "They are dating," a source told the magazine. "They've been spending a lot of time together and are having fun. He showers her with attention and is helping her move on from her breakup with Jamie [Kennedy]."
Jennifer Love Hewitt and Jamie Kennedy parted ways in March after only one year.
Here's are some photos – pictures of Jennifer Love Hewitt and John Asher