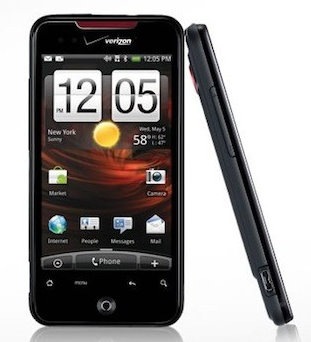 HTC Incredible – Pre Order Yours on April 19th
From everything that can be dug up on the web, the HTC Incredible is going to be available for pre-order from Verizon on April 19th.
Speculation has been building over the HTC Incredible for months now.
People have been guessing and predicting the release date for the HTC Incredible, but as the days passed on, we still had no solid date from Verizon.
Until today that is…
Verizon shows HTC Incredible pre order page:
Today, Verizon actually showed a pre order page – a page where you can actually pre-oder your HTC Incredible.
But this may have been a mistake on Verizon's part.
If you check out the Engadget coverage, you'll see that Verizon started out with a full page, just like the one you see below. But then somewhere along the way, Verizon put a password on the page and took it offline so that nobody could view the page without proper access.
Nonetheless, even if you can't get to the page now (Click the link below), at least you can say that you knew about the HTC Incredible announcement by Verizon!
Here's what is at the page now – click the link to see what we mean: