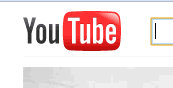 YouTube Upgrade Killed Adobe Flash Player Upgrade Site
People all over the web are reporting that YouTube is forcing them to upgrade their Adobe Flash Player in order to view videos.
The only problem here is that when hundreds of millions of people are asked to upgrade their Adobe Flash Player, and then those hundreds of millions of people go to Adobe to do the upgrade, the Adobe Flash Player Upgrade site crashes.
And from the looks of things, people are seriously t'd off at YouTube:
From Yahoo Answers:
actually came to yahoo answers to see how many other people are asking this. it looks like youtube killed adobe's website by telling millions of youtubers to all run over to adobe.com en masse to upgrade to the latest version of flash. i have been trying forever to get to adobe's site, but it looks like it's bogged down by an excessive influx of traffic from youtube. so looks like we're all going to have to wait until adobe's website is back to normal before we can view videos.
i bet the big wigs at adobe are going to have a little talk with youtube about this.
=========
I know, I totally agree with you. I'm just like, "Wow, nice planning, guys." I am liking YouTube less and less with each passing minute it doesn't stinking work
=========
Youtube is currently being a real jerk, as usual. Don't worry, though, the same thing is happening to basically everyone with the same exact message of "Go Upgrade!" Apparently Adobe and Youtube have decided on doing this. 90% is the chance of actually getting to the website, due to millions of viewers attempting to install it. Everything is extremely slow, at that point.
There is nothing much we can really do. ]: Youtube is always having problems, aren't they? Now how I am supposed to listen to music freely? -.-
=========
Youtube is really starting to screw up. The new format is horrible!
=========
youtube sucks now! they gotta stop upgradin! go to metacafe.com u can search videos on it just like youtube. it works! :)
=========
Anyway, you get the point.
Personally, I'm able to view videos fine on YouTube and haven't seen a request for any Adobe Flash Player upgrades.
What about you?
Are you being forced to upgrade Adobe Flash Player when you go to YouTube?