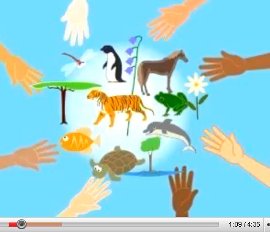 Earth Day 2010 Videos For Kids (Videos)
The popularity of the my article where I share Earth Day worksheets and coloring pages for kids has been so popular, I figured that people might also find it useful to have Earth Day videos to show your kids as well.
Earth Day videos for kids can easily be found on YouTube.com by simply going to the video sharing site and searching for earth day videos for kids.
However, people don't always find it easy to go to YouTube, so I've compiled a few videos that I found, and that I thought you might find useful, on the subject of Earth Day.
Let me know what you think of these Earth Day Videos for kids, as I have kids of my own and I want to make sure I'm providing valuable and productive resources.
Here are the Earth Day videos for kids: