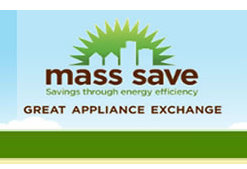 Mass Save Rebate Phone Number
Because of the popularity of the Mass Saves Rebate program, and perhaps because today is also Earth Day, so many people were interested in the program that they flooded the Mass Saves Rebate website and crashed it.
So now, the State of Massachusetts has responded by putting up a new website for Mass Save Rebate seekers and you can find that new website at .
And don't worry, I've tested it several times and it appears to being hanging in there just fine.
Calling the Mass Save Rebate Program
Because of the website crashing, and the high demand for the Mass Save Rebate program, people are now searching in mass (pardon the pun…) to find the Mass Save Rebate phone number.
Well, I took the liberty to look it up for you, and here it is – dial the number below to reach the Mass Save Rebate Program by phone:
1-877-MA SWAP1 (627-9271).
Agents are available to assist you from 10 a.m. to 7 p.m. EDT starting Thursday, April 22, 2010, through Wednesday, May 19, 2010.