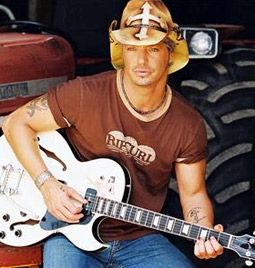 Bret Michaels Update – Monday, April 26th
There hasn't been any updates from Bret Michael's Facebook Fan Page or his Twitter profile since yesterday's Bret Michael's Update.
This was the only official update sent from his Facebook page yesterday:
At this point Bret remains in ICU in critical condition. He is under 24 hour doctors care and supervision. We are hopeful that further tests will locate the source of the bleeding, which has still not been located. As we all know Bret is a fighter and we are hopeful that once all is complete the slurred speech, blurred vision and dizziness, etc. will be eliminated and all functions will return to normal.
Clearly, Bret Michaels is fighting for his life at the moment. If someone has to be under 24 hour supervision in the Intensive Care Unit then we know that Bret that there is a fight for life taking place.
Joann Mignano, Michaels' New York-based publicist, in an interview to People.com has confirmed that Bret Michaels was rushed to the hospital on last Thursday after he complained about severe headache.
Right now, the only information that is streaming onto the web about Bret Michael's condition is just rehashing the same old information about what happened on Thursday and early Friday morning.
I will keep you posted on any updates that come from Bret Michael's Facebook Fan Page and / or his Twitter profile.