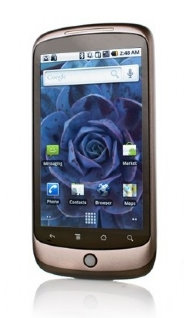 NASDAQ:GOOG – Google Delays Verizon Nexus One, Stock Down
There are reports coming out that Google has delayed the release of the Verizon Nexus One phone. The Verizon Nexus One has been a highly anticipated phone for Verizon customers. Although not quite to the degree that the Droid Incredible by HTC was (or HTC Incredible).
Google is apparently recommending customers to buy the new Verizon Incredible phone, instead of waiting around for the Nexus One device. Here is what PC World is claiming that Google has said regarding the Verizon Nexus One phone and the Verizon Droid Incredible:
"In the US, if you've been waiting for the Nexus One for Verizon Wireless' network, head over to  Verizon to pre-order the Droid Incredible by HTC, a powerful new Android phone and a cousin of the Nexus One that is similarly feature-packed," says the Nexus One blog. The phone's online order page has a similar recommendation.
I wrote last week about some of the reasons why the Verizon Nexus One might be getting delayed by Google, or even possibly by Verizon. And I'm of the opinion that the greatest factor influencing the arrival of the Verizon Nexus One is the terrible customer service that is associated with Google.
When Google launched the Nexus One phone, customer forums immediately started filling up with negative comments about hardware and software issues with the Nexus One, and also terrible customer service and support from Google regarding the Nexus One phone.
Google Stock Price Down
Google stock price (NASDAQ:GOOG) is currently down 1.96% (as of this writing) and is trading at $534.31 on the NASDAQ.
Whether the news on the delay of the Verizon Nexus One is directly impacting the stock price is unsure, but I do know that customers are not going to be very happy to learn that Google is delaying the Verizon Nexus One launch.
What do you think?
Do you think Google is now trying to distance themselves from dealing directly with the Nexus One, and letting the phone carriers pick up the tab on the customer support?