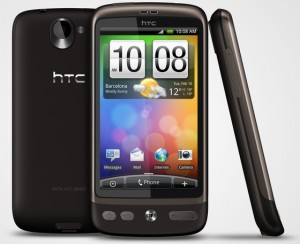 U.S Cellular announced last week that they would be getting the HTC Desire on the company's Facebook page. The company posted yesterday the tech specs of the handset and the launch date is set for July.
The HTC Desire will have a 3.7- AMOLED touch screen, a 5.0-megapixel camera with LED Flash, Wi-fi, GPS, Android Market & and 8 GB microSD card. Below is the quote from U.S. Cellular Facebook page:
Hungry for more Android info? How about a peek at some specs for the gorgeous HTC Desire including a 3.7″ AMOLED touch screen display, 5 MP camera with LED flash, Wi-Fi, GPS, Android Market and an 8 GB microSD card. How about news of a launch date around July? We'll need to make sure our rigorous testing is complete before you can get your hands on this sweet phone. Stay tuned here for more exclusive Android updates!
Source: Facebook
Josh Uhlemeyer
Former author of Mobile News Now.