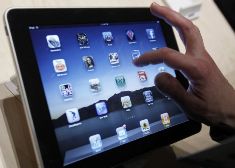 iPad 3G Update – Status Shows 'Prepared for Shipping'
I am getting feedback from iPad 3G customers who are checking their order status on Apple's website and reporting that their status is now showing "Prepared for Shipment."
This would indicate that iPad 3G's are about to shipped out today, and right on schedule for US based customers to receive their iPad 3G's by Friday – as Apple promised.
If you didn't pre-order your iPad 3G then no worries my friend – just show up at an Apple store on Friday after 5pm and Apple says they will be there.
But realize that the availability of the iPad 3G on Friday afternoon will be on a first come first serve basis – so you might want to join the line that is more than likely going to start forming well before 5pm.
Let us know when your iPad 3G arrives!