Kentucky Derby 2010 Contenders (List below)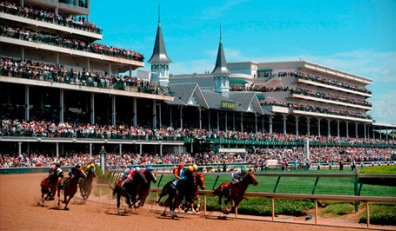 The Kentucky Derby 2010 will once again bring you exciting horseracing – the grand daddy of them all – as it celebrate its 136th year on May 1, 2010.
The Kentucky Derby will be broadcast live on NBC television network on May 1st.
The Kentucky Derby will officially begin at 5:00 pm EST.
Prior to that date is another exciting event to happen and that is the Kentucky Oaks Day which will tak place on April 30, 2010.
Let's take a look at the 2010 Kentucky Derby contenders below. The field will be composed of 3 year-old thoroughbred horses that will race Churchill Downs for the most prestigious horse racing titles in the world!
List of Kentucky Derby 2010 Contenders Field
American Lion
Awesome Act
Conveyance
Dean's Kitten
Discreetly Mine
Dublin
Endorsement
Eskendereya
Homeboykris
Ice Box
Interactif
Jackson Bend
Line of David
Lookin at Lucky
Make Music For Me
Mission Ipazible
Noble's Promise
Paddy O'Prado
Rule
Setsuko
Sidney's Candy
Stately Victor
Super Saver