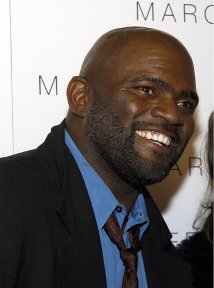 Lawrence Taylor's Wife, Lynette Taylor, Believes 'LT' Was Setup
Lynette Taylor, the wife of NFL great and former "Dancing with the Stars" contestant Lawrence Taylor, canceled her appearance on "Larry King Live" Thursday night — but King conveyed what he said were her thoughts about rape charges against her husband.
She describes the events as one big "setup", according to TMZ.
As for why she suspects a setup, Lynette claims that the timing of the arrest is suspicious because it came just days after LT was featured on an A&E documentary called "Fame and Recovery" which she believes "made him out to be a monster."
King said Taylor's wife canceled the appearance 25 minutes before the show went on the air. He said Lynette Taylor told him, however, that she has complete faith in her husband and believes he was set up.
Taylor was charged with a felony count of third degree rape (in which a person over the age of 21 has sexual intercourse with a person who is younger than 17) as well as a misdemeanor count of patronizing a prostitute.
A lawyer for the sports star said in court Thursday, "Lawrence Taylor is denying these charges. … He's a caring and loving family man."
[Source: ETOnline.com]