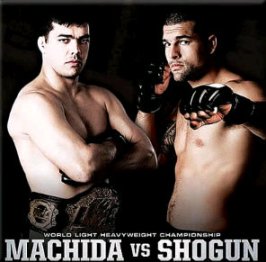 UFC 113 Live Online Stream – Not Gonna Happen
There are massive amounts of people right now scouring the web trying to find somewhere to watch UFC 113 live stream on the web. I'm telling you right now, there is no way you are going to find it. And the reason is because UFC will not allow anyone vendor to pick up the fight and stream it live on the web.
The only possible way to find this fight streaming live on the web is if someone who paid the Pay Per View, created a UStream show, and broadcast the stream from the iPhone.
If someone did that, then perhaps you could find a live stream of UFC113.
Otherwise, you'll be hard pressed to find any live video stream of UFC 113.
Unless I'm mistaken
There is the small chance (not being arrogant, just honest) that I'm wrong about the UFC 113 live video stream broadcasting on the web.
And if I am wrong, then somebody provide me a with a link that when I click it, I actually start watching the live stream of the actual UFC 113.
You see, the problem is that there are masses of articles being produced right now that proclaim Watch UFC 113 live stream here.
Unfortunately 99.9% of these sites – in fact, 100% of the UFC 113 live stream sites – are just all false.
If I'm wrong, give me a link!