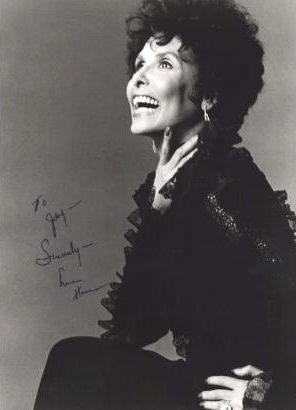 Lena Horne Jazz Singer and Actress Dies at 92 – According to CNN, Lena Horne, Jazz singer and actress dies at 92.
She was one of the first African-Americans to sign a long-term movie contract with a major Hollywood studio when she joined MGM in 1942.

Horne's expressive voice made her a singing star after Hollywood failed to give her roles that might have made her a big screen starlet.

Horne complained she was used as "window dressing" in white films, mostly limited to singing performances that could be easily edited out for play in southern theaters.

The light-complected Horne refused to go along with studio plans to promote her as a Latin American.

She later said she did not want to be "an imitation of a white woman."

Her childhood was nomadic as she traveled with her actress mother, but much of her time growing up was spent in Brooklyn, New York, where she was born in 1917.
Horne began her career as a 16-year-old dancer at the Cotton Club and moved to Hollywood in the late 1930s. While she never became a major movie star, she is credited with breaking the ground for black actresses to get bigger roles in Hollywood.
Horne was remarkably candid about the underlying reason for her success.