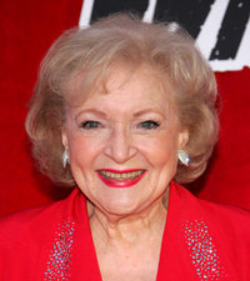 Betty White Rocks! That's what 49,485 Facebook Fans think. She did such a bang up job on Saturday Night Live last week, they want the 88-year old Golden Girl to host the Academy Awards. They love Betty White so much they've started a new Facebook campaign to get her the coveted gig next year, on February 27, 2011. In fact, since beginning this article, the number of FB fans have increased by another 650. By the end of the day, there's no telling how high her fan base could be. Sign up and be part of Betty White's followers!
CNN.com reports, "White, 88, landed the"SNL" hosting gig after a fervent Facebook campaign by her legion of fans. Given her popularity and good reviews for last Saturday's performance — not to mention the fact she helped deliver the 35-year-old NBC show's best ratings in 18 months — this new crusade might attract even larger numbers.
Should the Motion Picture Academy not bite, a secondary, somewhat less vocal (for now) Facebook campaign is also underway, for White to host the primetime TV Emmys.
Either way, White has not yet indicated whether she'd be game to host the Oscars, though she did joke in advance promos for her "SNL" appearance that her fans should start blogging," continues CNN.com
What do you think? Should Betty White host the Oscars next year? Go straight to her "Official Page for Getting Betty White to Host the Academy Awards" fan page and sign up!
Sources and photo: www.cnn.com; facebook.com

//