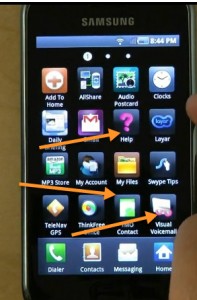 Howard Chui of HowardChuiforums.com has managed to get his hands on the Samsung Galaxy S. And from the video that he posted on YouTube many sites are saying that this is the T-Mobile version of the handset. Due to the T-Mobile Help application icon & the T-Mobile Visual Voicemail application icon. In the video Howard Chui goes through the handset user interface and shows some of the handsets widgets. He also shows off the handsets camera & the camcorder capable of recording HD video. Below is the YouTube video, so tell me what you think of the Samsung Galaxy S?
Source: Howard Chui You Tube video
Josh Uhlemeyer,
Former Author of Mobile News Now.