Great "Justin Bieber Responds to Twitter" Picture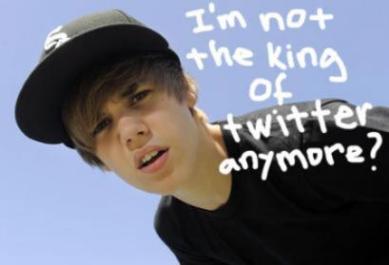 You may have heard by now that Twitter tweaked their algorithm so as to show a higher quality list of Twitter trending topics. Well in that subtle update, the reign of Justin Bieber on Twitter trends came to an end.
PerezHilton.com put up this funny image of Justin Bieber responding to the Twitter algorithm update (see image above).
And Justin Bieber even responded directly to Twitter about the update that knocked him out of the daily top 10 rankings – here's what Bieber said:
"I heard you changed your system to stop my fans from making trending topics?? Really?? Where is the love??" Bieber tweeted to @twitter on Saturday, the service's official Twitter handle, according to MSNBC.com.
Twitter sent Justin the following tweet:
"the Twitter Trends tweak is nothing personal. It was long planned & better shows what is emerging right now."
However, no sooner did Twitter make the change to their algorithm that sent Justin Bieber into the oblivion on Twitter trends did the 12 year old YouTube sensation –  Greyson Michael Chance – started dominating the worldwide Twitter trending list.
Anyway, the picture that Perez Hilton had on their site about the Justin Bieber, Twitter trending list story is quite funny – here it is again: