LG Aloha passes the FCC & coming AT&T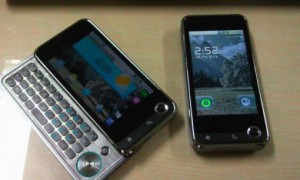 Another LG Android phone could be coming to the US, the LG Aloha has been seen on the FCC site. The LG Aloha will support AT&T 3G network frequencies. At the moment the only other Android handset that AT&T offers is the Motorola Backflip. But there are rumors of the Dell Streak 5,Samsung Galaxy S & an exclusive HTC phone coming to AT&T.The rumored specs of the LG Aloha are a 1Ghz processor, 3.5-inch AMOLED, QWERTY keyboard, 5.0 mega pixel camera, Wi-Fi, GPS, 720p HD DivX compatible playback.
Source: FCC
Josh Uhlemeyer,
Former Author of Mobile News Now.