Blackberry Storm, Blackberry Enterprise Coming to China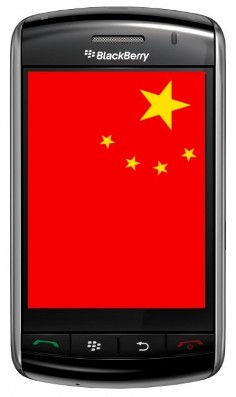 Up until now, the only Blackberry services that were available in China were through China's number one mobile carrier, China Mobile Ltd. China Mobile already has teamed up with Research In Motion, the maker of Blackberry, and is delivering models for enterprise users in the China market.
Today, China Telecom Co Ltd, China's largest fixed-line operator, announced that it will be entering the Blackberry market for enterprise users in 16 Chinese provinces this month, according to a Reuters report.
Sources said earlier that the new BlackBerry for China features a touch-screen and push mail functions and that sales will begin in July.
Source: China Knowledge News