Dancing with the Stars Elimination May 18, 2010 (Finals)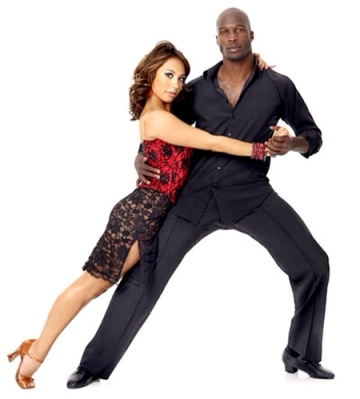 Wednesday morning seems to always be filled with anticipation on the web to find out who got voted off Dancing with the Stars? And you might actually be shocked by the results, but it was Chad Ochocinco and Dancing with the Stars partner, Cheryl Burke and failed to make it to the finals.
But with Chad and Cheryl now gone, that leaves the Dancing with the Stars finalists as Evan Lysacek, Erin Andrews, and Nicole Scherzinger.
Evan and Anna, First Couple to Make it to the Finals
It didn't take very long for the announcement to come that Evan and Anna are the first couple to make it to next week's Dancing with the Stars final. Brooke Burke, a Dancing with the Stars judge, made the announcement very early in the show.
Evan and Anna saw an unprecedented score of 59 out of 60 score from the their performance.
Miley Cyrus Performs "Can't Be Tamed"
And of course, as Miley Cyrus is on a quest to shed her Hannah Montana image, she performed her new single Can't Be Tamed. Have you seen Miley's Can't Be Tamed video yet?
If not, check out her video Can't Be Tamed and let me know what you think. My opinion is that I'm confused as to what image exactly Miley Cyrus is trying to build here?
Chad Ochocinco and Cheryl Burke Don't Make It
And finally, as I mentioned at the beginning, Chad Ochocinco and Cheryl Burke are cut from Dancing with the Stars and they will not be moving on to the finals.
Now Chad Ochocinco can start focusing on the upcoming summer camps, and finally the NFL season!