Play at the French Open has begun today and it should be an exciting two weeks. On the women's side Serena and Venus Williams received the #1 and #2 seeds respectively for the fist time ever at the French Open. Serena actually has the tougher draw with the likes of Maria Sharapova and Justine Henin on her side. Henin, fresh off retirement is looking to recapture the dominance that she once had after winning three straight Open titles from 2005-2007.
Even with her success at the French Open, I still can't call a 23rd seed that has to defeat Jelena Jankovic, Sharapova, and Serena Williams to win the title a favorite. Look for Serena to win the second French Open title of her career at Roland Garros.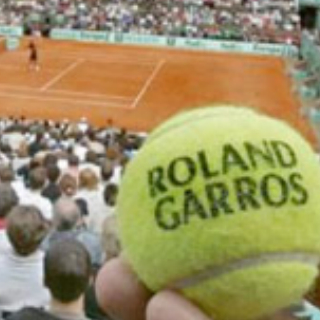 On the men's side I would never ever bet against Rafael Nadal on clay, where he has won 28 of his 39 titles. You can't count out Roger Federer who is looking to show the tennis world that he hasn't lost a step. Look for these two to make the finals again, but don't get your hopes up for another one of those epic classics.
As far as the Americans are concerned, Andy Roodick will make another early exit as the 2010 French Open will be his first match on clay this season. Keep an eye on young upstarts John Isner and Jesse Witten to make some noise.