T-Mobile Mytouch 3G Slide coming June 2nd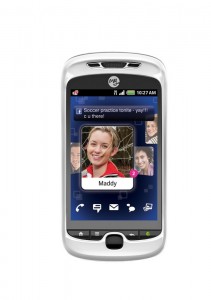 T-Mobile announced in a press release a few day's ago regarding the Mytouch 3G Slide date & pricing. The Mytouch 3G Slide is going to be available on June 2nd for $179.99 with a two- year contract & after a $50.00 mail-in rebate. The myTouch 3G Slide will have a 4-row QWERTY keyboard, a 3.4-inch HVGA touch-screen, a 5.0-megapexil camera, the Swype on-screen keyboard, Wi-Fi, a pre-installed 8GB micro SD card and a 3.5 mm headphone jack. For more information on the T-Mobile MyTouch 3G Slide go to T-mobiles website.
Josh Uhlemeyer,
Former Author of Mobile News Now.
Source: Android Guys