Ali Fedotowsky, The Bachelorette 2010 (Images, Photos, Video)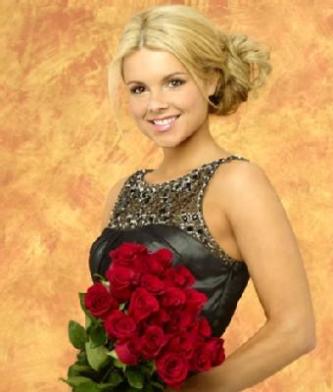 Ali Fedotowsky is making all the headlines this morning as it has been announced that she will be returning as the new Bachelorette to finally find true love! Really?… is that even remotely possible on a reality TV show?
Anyway…
There will be 25 guys who will be trying to steal her heart, but who will also ultimately be eliminated as the show progresses. Finally, in the end there will be two Bachelors standing from which Ali Fedotowsky will chose.
At the first meet and greet, Ali will distribute 17 roses and the first 8 guys are eliminated.
Yeah… that first round is a killer as Ali Fedotowsky instantly eliminates 8 bachelors.
And then, for two consecutive dates other three guys will get the boot (from 17 guys to 14 and 14 to 11 guys).
Then, Ali will take her Bachelors to New York, where she will eliminate another two guys that failed to impress her (from 11 to 9 guys).
And so it will go until the final 2 bachelors are left standing, and when Ali Fedotowsky must chose.
Here's a clip of Ali Fedotowsky on the Jimmy Kimmel Live:
Ali Fedotowsky pictures and images: