Sprint, Clearwire To Update 4G Coverage Map June 1st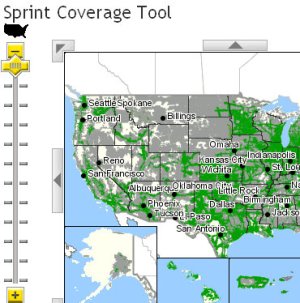 After putting together a list of Sprint 4G coverage areas yesterday, and from the feedback in the comments of that article, I had the urge to give Sprint a call to learn more about their 4G coverage maps. Specifically, I wanted to know why their website didn't have a comprehensive, easy to read, and easy to view map of their 4G coverage areas.
So I called up a local Sprint retailer here in the city I live in to ask them about the Sprint 4G coverage map, and here's what he said.
4G coverage map coming out June 1st
When I asked the Sprint rep where in the world is their current 4G coverage map, he said that the map on Sprint.com is obviously outdated. He also said that Sprint realizes their need for a comprehensive 4G coverage map and that their new update 4G coverage map will be coming out June 1st.
Sprint's new 4G coverage map will be accessible on the Sprint website at:
https://coverage.sprint.com/IMPACT.jsp