Watch LA Lakers vs Phoenix Suns, Game 6, Live Online Stream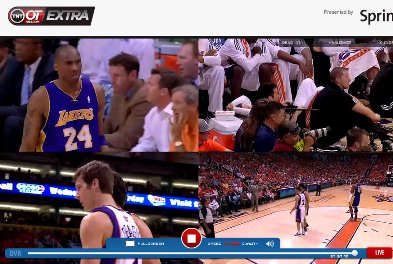 I just found a great site on TNT where you can watch the Los Angeles Lakers play the Phoenix Suns live online. This live online stream features "commercial free" broadcasting, which means you will not be taken to a commercial break.
Instead of commercials, there seems to be one camera that is locked onto Kobe Bryant constantly, regardless of whether he is on the floor playing or on the bench.
WATCH LAKERS VS SUNS ONLINE LIVE HERE
Right now, in the 2nd quarter, the game is very close at 42 – 41, Lakers are up. The Phoenix Suns have a great record playing on their home court. However, the Los Angeles Lakers are still favored to win this game 6 match up.
If the Lakers win tonight's game 6, then the Lakers will be meeting the Boston Celtics in the NBA Finals with Game 1 on Thursday night.
If the Phoenix Suns win tonight, then Game 7 of the Western Conference will head back to The Staples Center in Los Angeles this coming Monday night.