French Open 2010 Results – Current French Open Winners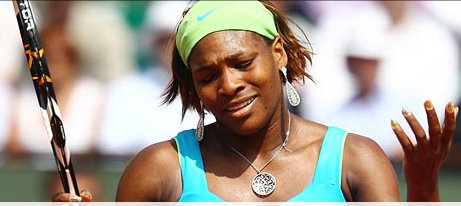 Today has been a day of immeasurable upsets at the French Open as both the #1 seeded woman Serena Williams goes down as well as the #1 seeded men's player Roger Federer also goes down in defeat.
Roger Federer vs Robin Soderling
Roger Federer's record breaking win streak has come to an end as  Robin Soderling won three matches consecutively in their quarterfinal battle.
Federer was undefeated against Soderling with 12-0 record, until the quarterfinals. His loss also ended the 23 consecutive semifinals appearance dated back in 2004. He is also the defending French Open champion when he won last year over Soderling.
Soderling apparently came to the French Open ready to get revenge over Federer!
Serena Williams vs Samantha Stosur
The other upset of the day took place in the women's bracket with #1 seeded Serena Williams going to down to Samantha Stosur. This loss to Serena Williams has now dashed her hopes of getting back the French Open crown that she won back on 2002.
Updated 2010 French Open Brackets
Men's 2010 French Open Brackets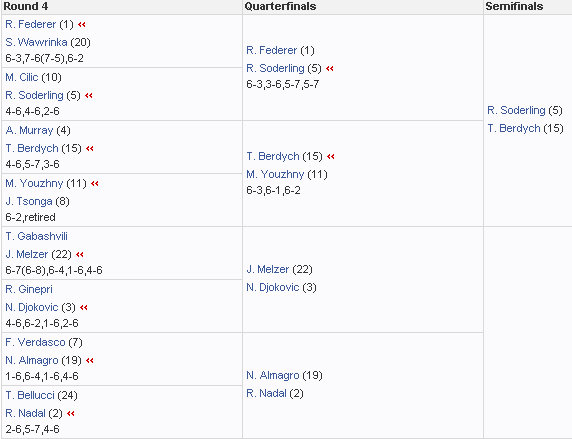 Women's 2010 French Open Brackets