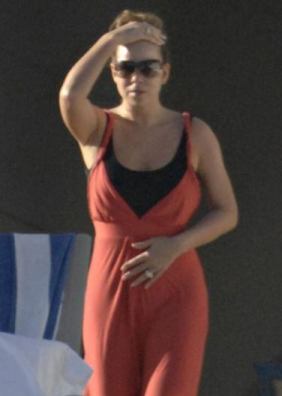 Mariah Carey Pregnant? Source Confirmed Mariah Carey is Pregnant
Mariah Carey has recently turned down a leading role in Tyler Perry produced show. This move by Mariah Carey sparked the rumor that the 40 year pop diva star may in fact be pregnant.
According to a popular online celebrity news site RadarOnline.com, a source close to Mariah and husband Nick Cannon told RadarOnline.com the couple — who renewed their vows to celebrate their second anniversary in May — are expecting their first child.
"They're both very excited and very happy," said the RadarOnline.com insider.
As it goes with celebrity baby gossip, the rumors that hit the web about someone being pregnant typically derive from a somewhat reputable source, believe it or not.
So odds oft his being true are pretty good – considering…
If Mariah Carey is pregnant, then it will make perfect sense that she has decided not to pursue her role in Tyler Perry's upcoming shows, and instead pursue the role of a new mother at the age of 40!
This information about Mariah Carey being pregnant is very new, so surely we'll have more information about this story as the day progresses.