Verizon iPhone 4G Release Date, Will Steve Jobs Announce At WWDC?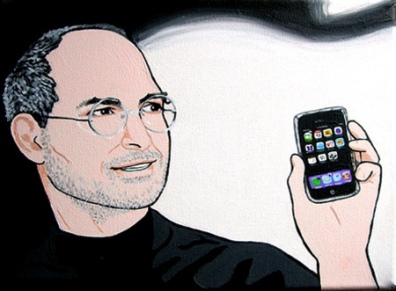 In about 5 days, Steve Jobs will take the take the stage at WWDC2010 – do you expect to hear what everyone else is expecting?  Will Steve Jobs announce the iPhone 4G, and perhaps even a Verizon iPhone?
Apple (Steve Jobs) has this amazing knack for getting the world to buzz and blog about anything and everything Apple. From the very first iPhone announcement, to the latest iPad release, Apple has precluded both with nothing short of spectacular marketing, press releases, buzz affect, and simply getting people to talk.
So as it is, the World Wide Developer's Conference is coming up on Monday, June 7th – about 5 days from now. And it is already announced that Steve Jobs will be opening the WWDC with a keynote speech.
This keynote is also widely expected to include the news about an iPhone 4G release date, or the next generation iPhone as some people are referring to it.
I'm also wondering, however, if Apple CEO Steve Jobs isn't also going to announce a Verizon iPhone?
I'm thinking that Apple is at a point where it MUST expand the iPhone market base beyond just AT&T, and I'm fully expecting Steve Jobs to at least announce a Verizon iPhone, or a Verizon iPhone expansion plan, along with perhaps even other carriers such as a Sprint iPhone, etc…
What do you think?
Do you expect Steve Jobs to announce the next generation iPhone (iPhone 4G) at the up coming WWDC?
Do you think that Apple is ready to expand the iPhone market beyond AT&T to other carriers such as Verizon, Spring, and others?