HTC EVO 4G – Supply Not Keeping Up With Demand For New EVO 4G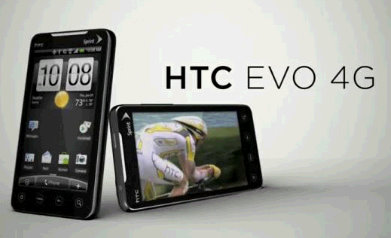 There are news reports of stores not being able to keep up with the demand for the new release of the HTC EVO 4G.
Sprint's release date for the hot new mobile phone was Friday, June 4th. People were reported camping outside some Sprint stores at 4:30am on Friday just so they could get their hands on one of the first HTC EVO 4G's.
As people rushed into the stores on Friday to swipe up their new HTC EVO 4G, the high level of demand has been keeping pace throughout the weekend. Now, on Sunday, stores are reporting that they have actually ran out of inventory of HTC EVO 4G's.
No need to worry though, it won't take until about tomorrow morning, or maybe even late tonight, for some of these stores to replenish their supply and keep Sprint customers coming back for more of the HTC EVO 4G.
All of this news about the release and sale of the HTC EVO 4G come only days before Apple's WWDC2010 conference where Steve Jobs is expected to announce a 4th generation iPhone – or as some people are calling it, the iPhone 4G.
One thing is clear, the high speed data phone market is getting intense and I would have to recommend that Apple expand their iPhone carrier from AT&T to Verizon sooner rather than later. At a certain point in the not too distant future, Google's Android powered phones – like the HTC EVO 4G – are going to take over simply because they are accessible on multiple phone carriers.