Germany vs Australia 2010 World Cup, Live Streaming Blog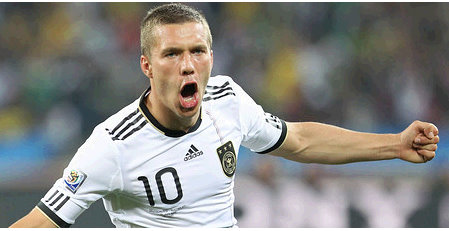 What is now the 3rd day of the 2010 World Cup and right now the game to watch is Germany vs Australia. Germany is leading the match in the 82nd minute by a lead of 4 – 0 over Australia.
Germany is apparently just having their way with Australia as it appears that Australia is putting up virtually no contest against the much stronger Germany soccer team.
The Wall Street Journal online is providing minute by minute live blogging of the Germany vs Australia soccer match.
I checked ESPN3.com to see if the Germany vs Australia game was streaming live there – as most games from the World Cup do – but I couldn't find it.
So the next best thing is perhaps live blogging – which guest blogger David Goldenberg is offering right now.
Here's more from the Journal on the live blogging of the World Cup soccer match between Germany and Australia:
The Journal provides minute-by-minute analysis of today's World Cup Group D match between Germany and Australia. Guest blogger David Goldenberg offers commentary on the match and the ABC telecast, with other contributions from around the world.
From the looks of the upcoming schedule on ESPN3.com, the next matches that are going to be streaming live from the World Cup will start tomorrow morning (Monday) at 7am with Netherlands vs. Denmark.